The 6mm polypropylene construction provides a well ventilated and easy to clean environment. A safe and secure way to transport your pet, helping to keep your car clean by containing any mess. Double, single or bespoke boxes can be made.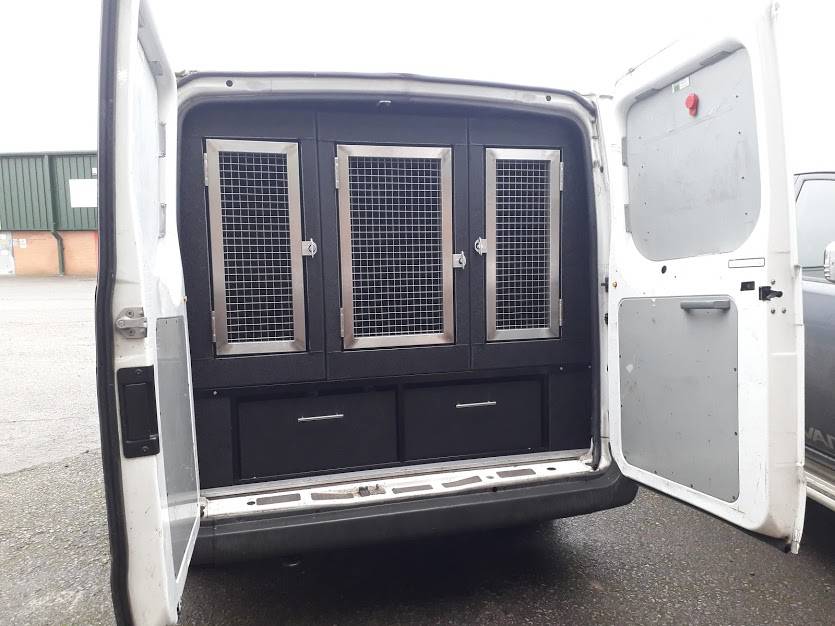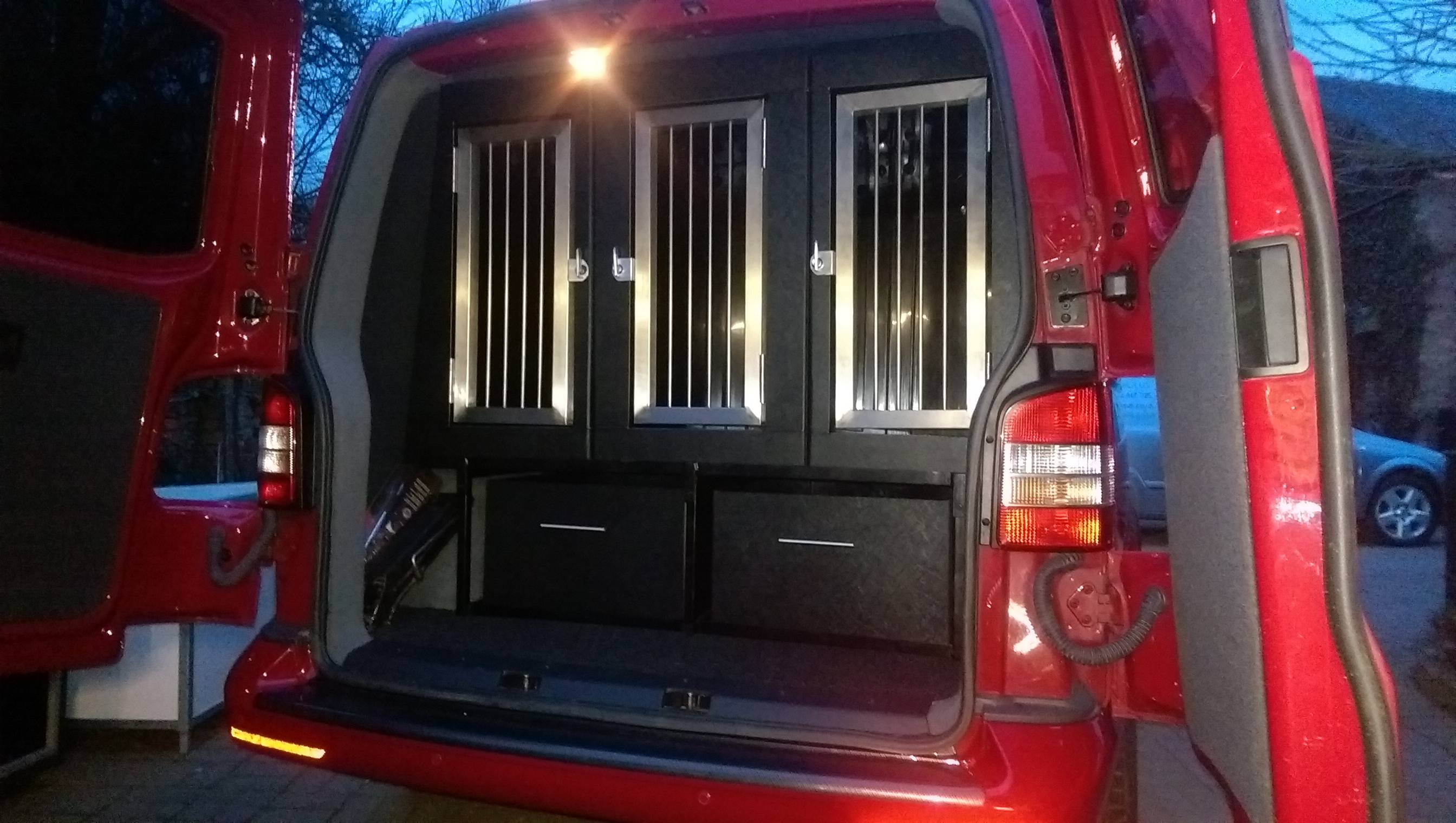 SSS - Safe, Secure & Strong
Our Dog-X doors are made from stainless steel for maximum strength. They can have bar or mesh inserts and are mounted with heavy duty ball bearing hinges for extra strength. All doors can be lockable and can be opened with one hand.
All the materials and components used to build your new transit box system are all from UK suppliers and every part of the Dog-X transit box system is manufactured by our sister company Mad About Pets UK.